Valley of the Gods
Location:
37 16.227N; 109 50.394W
Getting There:
From Mexican Hat: Travel north on Highway 163, past the Highway 261 turnoff, and turn north onto the Valley of the Gods road.
Site Information:
Valley of the Gods is a beautiful example of sandstone erosion in the Southwest. Rising out of the valley floor, as if the earth were trying to capture the sky, are wonderful red sandstone spires and bluffs. The approximately 17mile road winds itself in and around the red sandstone formations, traveling deep into the valley before winding back to one of the main highways.
Notes About our Visit:
We arrived in late afternoon and quickly set about getting ready for the night. The next morning we arose to frost covering the interior of the windows all thanks to a cold front which was moving into the area. After a quick breakfast and some hot coffee we picked up our camp and set out to complete the rest of the 17mile drive.
Camping:
The valley is full of locations for un-improved camping. There are several turnoffs along the route where one could easily setup camp for the night or a couple of days. We chose a spot, about one mile from highway 163, with a nice flat turn-around. There weren't many people traveling along the road on a cold November night, so we enjoyed the stillness of the valley.
Nearby: Moki Dugway and Muley Point
Getting There:
From Mexican Hat: Follow Highway 163 north and turn west onto Highway 261. Highway 261 soon reaches the base of the bluff wall and the Moki Dugway begins as the road turns to gravel, quickly ascending through a series of switchbacks to the top. At the top the road Muley Point heads to the south.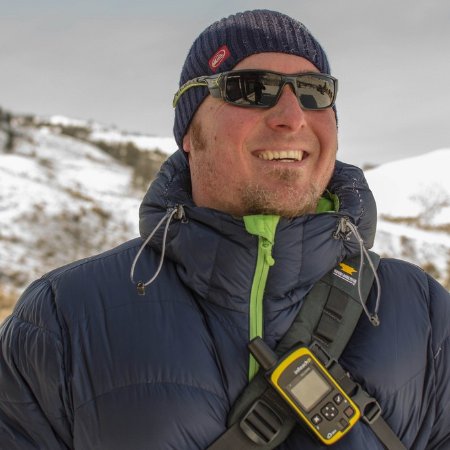 Beau Johnston
is an engineer, writer, and photographer who is dedicated to proving you can find a balance between work and life. He is the Co-Founder and Publisher of
Living Overland
and a member of the Rocky Mountain Automotive Press. When he isn't working, you can find him exploring National Parks, fly fishing, and camping with his wife (
Krista
) and their two dogs.
___________________________



If you found this article helpful, please consider using one of the affiliate links below. The price is the same for you, but a small percentage of the purchase price goes to us, which helps keep this site going. Thank you!