Review: Atom by Reactor Watch
Maybe it is nostalgia but there is something about the simplicity of a field watch that I find compelling. The design hearkens to the bygone era of world travel and discovery; a time when adventure abounded. Leonardo de Vinci said it best, "Simplicity is the ultimate sophistication," and I believe he would agree the
Atom by Reactor Watch
fits the bill.
Specifications:
Movement: Quartz
Case Material: 316L Stainless Steel
Illumination: Never Dark (Tritium and Super-LumiNova)
Face: K1 hardened high-ceramic glass
Water Resistance: 660 feet
Case diameter: 42.25mm
Thickness: 15.5mm
Weight: 180 grams
MSRP: $400 (Model 68891 tested)
We met up with Reactor Watch at the 2014 Outdoor Retailer Summer Market to learn about their take on the classic field watch. The biggest thing that struck me was their design approach. Every watchmaker wants to make the best watch they can but Reactor took things a step further. Deciding to set cost aside, for the time being, design a watch around the best available materials and technologies. What resulted was a portfolio of watches that share the same common features, what they call their '
Reactor DNA
.'
The thing about their Reactor DNA is it sets out to identify and fix a lot of the issues I have had with old watches that I have worn. Specifically, those pesky spring-loaded pins that secure the watch band to the body. I cannot count the number of times I have bumped up against a door frame, branch, rock, or various parts while wrenching on our 4Runner only to have the watch band come apart and the pin end up missing. Reactor solved the problem in their design by implementing a solid screw bar that, by design, cannot be pulled out of the watch body. The bar is held together by two mating threads and can only be disassembled by using Allen keys.
Super-LumiNova vs. Tritium
Images courtesy of Reactor
The other design feature that caught my eye was Reactor's use of Super-LumiNova with traditional tritium to create their NeverDark illumination. Recharging from exposure to bright light, Super-LumiNova provides an intense initial boost of illumination when transitioning from bright to dark environments. The Super-LumiNova is bright, I mean REALLY bright! Sure tritium dials work great but when you are moving in and out of a vehicle, or other dark environments, the Super-LumiNova sure does help see what time it is. The illumination from the Super-LumiNova is bright enough that I almost find myself trying to use my watch to locate objects in my backpack after the sun has gone down. Granted I have to get the watch face rather close to the object to see what it is, but it can be done.
With all the Atom has going for it there are two things I wish was a little different, the case thickness. First, the Atom's case is considerably thicker than the case on my old watch, which has resulted in me bumping the case against objects that previously had not noticed bumping against. The Atom is no worse for wear though, with the black coating fully intact and without scratches. Really, in the great scheme of things, this isn't a deal breaker and the body isn't much heavier than my old watch. I just seem to notice it bumping into objects, which might just be my concern for keeping a new watch as pristine as possible for as long as possible.
The second aspect of the design I wish was improved is the watch band itself. The Atom watch I tested came with a black rubber strap that I felt to be uncomfortable at times. The rubber watch band does not breath and my wrist became itchy from sweat on hot days. I say this coming from wearing a watch with a metal-link band, which was breathable. Reactor makes a hybrid rubber/nylon watch band, they call the Gryphon Strap, that I think would be more comfortable to wear. Other band options include traditional metal-link and leather.
Final Thoughts:
I have traveled the country, wrenched on vehicles, fished, and hiked with the Atom around my wrist for the last five months and can honestly say I am still smitten by it. The Atom has lived up to my expectations of what a classic field watch should be and has impressed me with the technology it is packed with. I understand some might be turned off by the price but one has to remember you are investing in a timepiece that will last a lifetime of adventure. I would recommend the Atom to anyone looking for a well-design field watch, even with the added bulk of the case. My only suggestion would be to upgrade to the Gryphon Strap if you, like me, are not used to a rubber watch band.
Disclosure of Material Connection: I was given the equipment used in this review in consideration for review publication.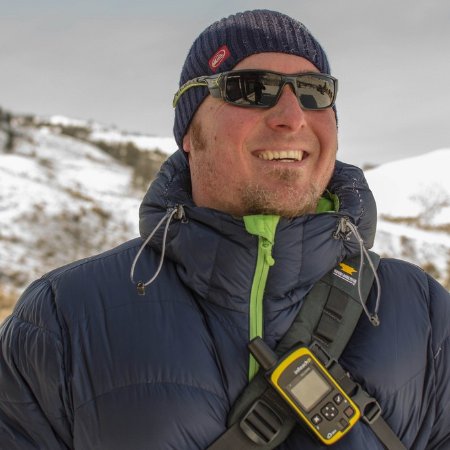 Beau Johnston
is an engineer, writer, and photographer who is dedicated to proving you can find a balance between work and life. He is the Co-Founder and Publisher of
Living Overland
, and when he isn't working, you can find him exploring National Parks, fly fishing, and camping with his wife (
Krista
) and their two dogs.
___________________________



If you found this review helpful, please consider using one of the affiliate links below. The price is the same for you, but a small percentage of the purchase price goes to us, which helps keep this site going. Thank you!