Review: Lever Gear | Toolcard
I have been on a minimalist kick for the last year. I finally admitted to myself that I tend to travel with too much stuff. Take my wallet for example, I recently went through it and found receipts from six months ago, an expired national park pass, and some cash I didn't think I had. As such, I was excited to work with Lever Gear and test the new Toolcard on some of my recent trips.
Specifications:
Dimensions: 3.27" x 2.09" x 0.40" (w/ clip)
Weight:1.3 ounces (w/ clip)
Hardness: HRC 50
Material: 420 Stainless Steel
Finish: Black Nitride QPQ
Price: $35.00
My Thoughts:
I have been traveling like a crazy person for the last four weeks for work and for the magazine. I spent a week in Hawaii for the Toyota TRD Pro Tacoma media preview followed by a week in Denver for work, a week in Las Vegas for SEMA, and then a week in Chicago for work. I took the opportunity to simplify my gear and the Toolcard was perfect for the challenge. It was nice to only have to carry my driver's license, credit card, and cash on my recent trips.
First, I would like to chat about traveling through airport security with the Toolcard. Although it is TSA compliant I still got some looks and questions as I passed through security checkpoints. The first time I flew with the Toolcard, I had it stashed away in the front pocket of my laptop case. The TSA agent noticed it on the X-ray and pulled me and my carry-on aside so they could investigate. Everything was fine but it was still a hassle, especially for someone that enjoys the expedited process of TSA Pre-Check. From then on I began placing the Toolcard clip-side down on top of my laptop case. I still get questions but it is easier for the TSA agent to see the Toolcard for what it is when it is out in the open. Since I started doing this I mostly get comments like, "Wow, what a cool design. Who makes it?"
My Updated EDC
Okay, on to functionality. I am a big fan of multi-tools, with one usually on my belt (a Leatherman Wave I received in the spring of 2000) and one in my camera case (a SOG Powerlock EOD). I have come to rely on these tools over the years and inevitably find myself trying to use spare change or fingernails to tighten screws when I have to leave them at home due to air travel restrictions. Although I cannot say the Toolcard can completely replace either of these multi-tools, I can say that it has been extremely handy to have on recent photography trips.
Overall the Toolcard does a great job holding my license, credit card, and cash. Much more than this, though, and the clip starts getting hard to pull items in or out. I guess my only suggestion to the Lever Gear team would be to provide a double-sided clip option that would allow cards/cash to be stored simultaneously on both sides of the card. This would be handy for those people, like me, that want to ditch their bi-fold wallet completely but still need to carry an access card, drivers license, two or three credit/debit cards, and cash. Despite this, I still think the Lever Gear's Toolcard is a great minimalist wallet/money clip and would recommend it to anyone looking to shed the bulk of a conventional wallet.
Disclosure of Material Connection: I received the socks for free from Lever Gear as coordinated by Deep Creek Public Relations in consideration for review publication.
___________________________
Author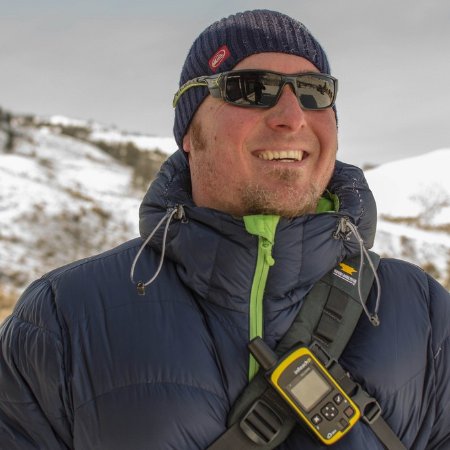 Beau Johnston
is an engineer, writer, and photographer who is dedicated to proving you can find a balance between work and life. He is the Co-Founder and Publisher of
Living Overland
, and when he isn't working, you can find him exploring National Parks, fly fishing, and camping with his wife (
Krista
) and their two dogs.
___________________________



If you found this review helpful, please consider using one of the affiliate links below. The price is the same for you, but a small percentage of the purchase price goes to us, which helps keep this site going. Thank you!