10 Great Gifts for Mother's Day
Mother's Day is right around the corner and, if you are like me, it is time to start that last-minute shopping for the perfect gift for your mom. With so much great gear on the market these days it is hard to decide on what to get her. Each year our team travels to trade shows across the country to meet with equipment manufacturers, talk to consumers, and bring you our picks for the very best gear for any outdoor enthusiast.
Garmin | inReach Mini
Fit global connectivity in your palm with our smallest, lightest satellite communicator yet. Weighing a mere 4.23 oz, inReach Mini provides global messaging and interactive SOS plus basic GPS and compass page navigation. It can pair with a smartphone, tablet or compatible Garmin outdoor device to access topographic maps, aerial imagery, U.S. NOAA charts and other advanced features.
MSRP: $349.99
NEMO Equipment | STARGAZE Recliner
The first ever swinging and reclining camp chair, Stargaze™ chairs take relaxation to a new level. The swinging offers an exciting new sitting experience, with a relaxing motion that is designed for comfort. And when you're ready to recline, simply lean back to activate the auto-reclining mechanism and enjoy a great view of the stars.
MSRP: $219.95
Tentsile | T-mini Double Hammock
The T-Mini is the perfect lightweight hang out. This spacious two-person hammock is a perfect size for hiking and backpacking, designed to suspend you and a partner off the ground in pure comfort. The T-Mini hammock comes with only one ratchet to save weight, and because of its handy size, can be set up between most tree configurations - from the densest forest to paradise island Palms. The T-Mini is the lightest two-person suspended hangout solution you will find, so go forth and experience a whole new level of freedom in the Forest!
MSRP: $150
Costa | Ocearch Remora
Remora's are named for a fish that hangs with some of the baddest sharks in the ocean; yet their petite frame provides style, grace and a hydrolite grip that won't slip. Available in Tiger Shark and Sea Glass colors to evoke the spirit of the open ocean and the vast topography that supports it. Lightweight and elegant, Remora's are the hitchhikers of the predatory world, with our patented Hydrolite grip keeps them locked into place even when everything's gone grey.
Sharks are in trouble, and without them, the ocean ecosystem could collapse. Your purchase helps fund research expeditions aboard OCEARCH, a marine vessel, and at-sea laboratory that generates critical data and puts science on the side of sharks.
MSRP: $169
5.11 Tactical | Aphrodite Cowl-Neck P
A subtle herringbone pattern, smartly designed cowl neck and a contoured hemline make the Aphrodite top a fashion win. Throw it on for a lightweight layer over a tank or tee.
MSRP $74.99
Columbia | Saturday Trail II Knit Dress
Made from a blend of polyester and elastane, this cool little dress is crafted of comfort stretch fabric featuring Omni-Wick™ sweat-wicking technology. An internal shelf bra allows you to slip on and go while the space dye print fabric catches the eye.
MSRP: $65.00
Ventolation | Santorini
Introducing Ventolation and its patented outsole design that is soles with holes. Ventolation has designed a sand-free, rotary ventilated shoe enabling sand, water, and air to pass through and not build up under the feet. Perforated VO-FLEX insoles ensure supreme comfort, shock absorption, resulting in a reduction of foot fatigue.

MSRP: $39.99
QALO | Mountain Silicone Ring
Featuring two layers of contrasting silicone and an engraved pattern all throughout, the Strata silicone ring takes shape in a dynamic, two-tone design. The Strata silicone ring features two different colors of Comfort Fit silicone layered atop one another, which is designed to slide on and off easier all while maintaining a breathable fit. Laser engraved patterns take shape in a variety of textures to create a ring that fits your style!
MSRP: $39.95
Otterbox | Elevation 10 Tumbler
Short and stout is what it's all about. 100% stainless steel compact OtterBox tumbler keeps 10 ounces of your favorite beverage at just the right temperature — hot or cold. Fill 'er up, grab 'er and go.
MSRP: $24.99
L.L. Bean Small Boat & Tote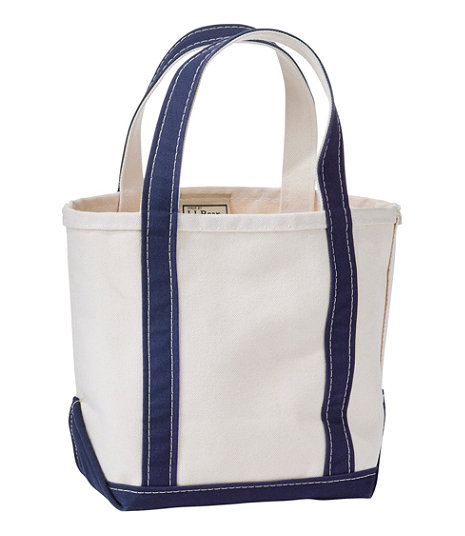 Introduced as Bean's Ice Carrier way back in 1944, the Boat and Tote was billed as a bag made of builders' canvas for hauling ice "from car to ice chest." Today you can spot it doing heavy lifting everywhere from grocery stores to gardens, from beaches to bedroom closets.
MSRP: $24.95
___________________________
Krista Johnston is the Co-Founder and Editor in Chief of
Living Overland
. Krista is an avid outdoor enthusiast who enjoys exploring National Parks, fly fishing, and hiking with her husband (Beau) and their two dogs.
___________________________



If you found this review helpful, please consider using one of the affiliate links below. The price is the same for you, but a small percentage of the purchase price goes to us, which helps keep this site going. Thank you!