Review | ARB's Internal TPMS
ARB's Internal TPMS installed on June's FZJ80 Wheels
Last year the good folks at ARB USA sent me their new Tire Pressure Monitoring System (TPMS) to install on June, our 1998 4Runner. The kit allows you the ability to install a TPMS system on older vehicles that did not come factory with such a system. ARB's system includes a 12volt adapter display which simultaneously indicates the real-time pressure of all four tires and gives a visual and audible alarm to alert the driver of a potential tire failure.
I was extremely excited about ARB's TMPS because we had experienced a
catastrophic tire failure
just the year before. It was one of the most terrifying driving experiences I have lived through. Afterward, I felt like having a system like this would not only have warned me of a potential failure but would have allowed me the ability to read the tire pressures more easily. ARB sells two versions of their TPMS Kit, an external and internal. The external system attaches and locks to the threads on ordinary valve stems. We chose to go with the internally-mounted version, which replaces the tire valve, for a cleaner look.
Specifications
Monitoring Pressure Range: 10-75-psi
Sensor Operating Pressure Range: 0-116-psi
User Adjustable Alert Range: 18- 66 psi
Selectable Pressure and Temperature Measuring Units: psi/Bar - C/F
Display Alarms (Audible and Visual)

Fast/Slow Leakage
High Temperature
Low Battery Voltage

Display Operating Voltage: 12v (+/- 3v)
Display Operating Temperature: -4°F ~+158°F
USB charge port output: 5V/1A
Sensor Operating Temperature: -40°F- +221°F
Sensor High-Temperature Value: 176°F
Sensor working distance: Sensor to display: 16.5 ft (vehicle dependent)
Battery Life: 6-Year - 62,000 mile
Price: $366
Installation
Installing the Internal TPMS kit on already mounted tires
Installing the internal sensors is straightforward. Simply unseat the tire from the bead, remove the existing valve stem, and install the new stem/sensor. Adjustment screws on the black sensor housing allow the sensor angle to be adjusted, to keep it as close to the wheel as possible. An O-rings seal up against the wheel and are compressed with a jam nut over the valve stem.
Since we don't own the right tools to unseat the tire from the wheel, we took the kit down to our local tire shop and had them install the sensors for us. Everything seemed to be going well until the lead technician came in and said that one of the stems wasn't sealing properly. Apparently, the junior technician who was assisting overtightened one of the jam nuts and caused the O-ring to fail. We went into the back of the shop to look for a spare O-ring, only to find out none fit the stem diameter. Thankfully, ARB's team is awesome and they offered to send out a new O-ring, and a few weeks later I was able to get the fourth monitor installed.
Internal Sensor with the O-ring the Technician Damaged
My Thoughts
It has been 14-months since we had the Internal TPMS system installed on our 4Runner. Since their installation, we have made several road trips to neighboring states and camping trips into the mountains. The sensors have seen extreme temperatures, including 100F+ temps while visiting Utah last summer and -30F temps this past winter. The tires have been aired down/re-inflated during back-country trips and submerged while crossing streams.
Overall, I am really pleased with how well the internal system has worked. I've only had one strange thing happen, and that was that there must have been a weak signal between one of the back sensors and the display because it started alarming while driving down the road. The display indicated that the sensor was disconnected, or I assume that is why it was alarming because it was showing one sensor without a reading. The alarm startled me a bit, but I was able to unplug the display. I plugged the sensor back in about an hour later and everything showed that it was working and I haven't had an issue since.
Conclusion
I love the peace of mind the system provides. I find myself checking the tire pressures each time I start up the 4Runner. Although the system isn't inexpensive, I would recommend ARB's Internal Tire Pressure Monitoring System to anyone looking to add TPMS to their vehicle.
___________________________
Author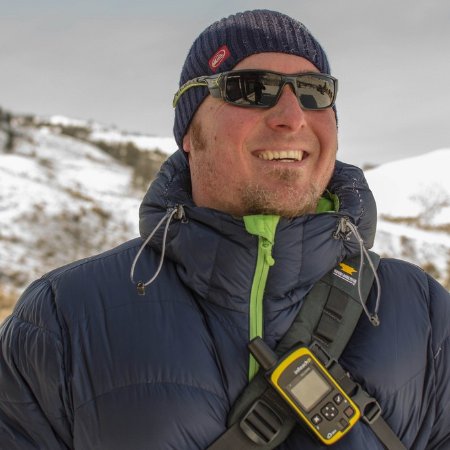 Beau Johnston
is an engineer, writer, and photographer who is dedicated to proving you can find a balance between work and life. He is the Co-Founder and Publisher of
Living Overland
, and when he isn't working, you can find him exploring National Parks, fly fishing, and camping with his wife (
Krista
) and their two dogs.
___________________________



If you found this review helpful, please consider using one of the affiliate links below. The price is the same for you, but a small percentage of the purchase price goes to us, which helps keep this site going. Thank you!