2018 Toyota 4Runner TRD Off-Road Premium | Test Drive
Overview:
I was able to spend three weeks test driving the 2018 Toyota 4Runner TRD Off-Road Premium as we traveled across Washington and Oregon this past May. We are most likely coming to the end of the current generation 4Runner, which was introduced for the 2010 model year and received a facelift for the 2014 model year. The platform, which is in its fifth generation, has grown in size over the years, but still holds true to its roots of being an SUV that is capable of tackling both on and off-road adventures.
What Sets the TRD Off-Road Premium Apart:
All 4Runners come standard with Toyota's 4.0-Liter dual overhead cam 24-valve V6 with Dual Independent Variable Valve Timing with intelligence (VVT-i) and 5-speed automatic transmission. Toyota's four standard trim levels for the 2018 4Runner include SR5, TRD Off-Road, Limited, and TRD Pro, with both the SR5 and TRD Off-Road levels seeing optional Premium options.
Toyota's "TRD" embroidered SofTex seats are incredibly comfortable!
The TRD Of-Road Premium trim level includes such features from the TRD Off-Road as 17-in alloy wheels and locking rear differential, but with the addition of "TRD" embroidered SofTex seats, with the fronts being power-adjustable. Other TRD Off-Road standard features include an Active Traction Control (A-TRAC) part-time 4WD system that features Hill Start Assist Control and Multi-Terrain Select and Crawl Control. Moving up to the TRD Pro trim level provides you with upgraded TRD-tuned shocks and springs for improved off-road handling and more aggressive tires.
What I Like:
I was fortunate enough to drive this TRD Off-Road Premium 4Runner two separate times. Like my
2018 Rav4 SE Hybrid test drive
, during my first-week test driving the 4Runner, I found myself driving over Washington's Snoqualmie Pass in a spring snowstorm. As with my experience driving the Rav4, my coworker and I were crossing over the Pass ahead of the snow plows. Instinctually, I reached down before things got dangerous and engaged four-wheel-drive. It was at that point that I remembered the 5th-Generation 4Runners had a real mechanically-selectable transfer case – a departure from my mother-in-law's 4th-Generation Sport 4Runner – and my heart was filled with joy. Call me old-fashioned, but I am not a fan of the electronic dial-select four-wheel-drive systems found on the Tacoma and Tundra. I know Toyota wouldn't use bad actuators to engage the transfer case, and I don't recall hearing about issues with these units, but it makes me feel better knowing there is a mechanical linkage that engages the 4Runner's 4-High and 4-Low systems.
Moving past my love for the mechanically-selectable transfer case, I was comforted by how well the 4Runner's four-wheel-drive system performed on the snow-covered interstate. The experience was everything I expected out of a 4Runner, and at no point in the drive did its handling of the road conditions give me pause or make me feel uneasy. Much like the TRD Pro 4Runner I drove in 2016, this TRD Off-Road Premium 4Runner was incredibly sure-footed. The 5th-Generation 4Runner continues with Toyota's legacy of producing well-balanced four-wheel-drive systems.
Like the current generation Tacoma, the 5th gen 4Runner gets a bad wrap for being underpowered. I think this couldn't be farther than the truth and quite enjoyed the driving experience. At no point in driving a 5th gen have I once wished for more power. Granted, I have only driven stock 5th genes, only loaded down with fishing and camping gear. I can see how one could perceive a lack of power once you start running oversized tires, aftermarket bumpers, and rear storage systems; but who isn't going to complain about wanting more power after all those modifications? Although I think the 5-speed transmission shift points could be improved, I really like the 4.0-liter engine's output and think it fits the 4Runner quite well.
What I Don't Like:
My only real complaint centers around an issue with skidding. On two separate occasions, I experienced times when the computer applied the brakes while going around a corner on gravel roads. The first time was when I was driving at speed around a bend on a gravel road. The 4Runner's rear tires had ever so slightly slid out while going around the corner. I assume the traction control didn't much care for this and promptly applied the brakes, which in turn caused the rear to slide out more. Before I knew it, the 4Runner was, more or less, traveling down the road at a 45-degree angle. Thankfully I had the presence of mind to remove my foot from the gas pedal and bring the sliding 4Runner back in line.
Driving back up the section of road where the second skidding experience took place
I didn't think much of the experience; I chalked it up as a fluke. I had driven some 400 miles on gravel roads in a TRD Pro 4Runner during Toyota's 2016 Drive to the Summit event. I had not experienced anything like that on the trip, and I had even driven faster on worse roads; muddy roads that saw the
TRD Off-Road Tacoma nearly slide off into a creek
. Unfortunately, this issue struck a second time. My dad and I were winding our way down to the
Grand Ronde River
, along a moderately steep section of Forest Service road, when the traction control once again kicked in. This time things were a bit more precarious, as there was a steep drop-off to the river on the driver-side. As the 4Runner applied the brakes, it sent us into a slide that was perfectly aligned with the drop-off at the edge of the road. Once again, I was able to get the skid under control, but it was enough to pucker my rear for a second.
Now I know what you are thinking, "Beau, you're driving too fast for the road conditions," but I tell you, honestly, that I was not. I have pushed similarly equipped vehicles to more 'extremes' and haven't had an issue like this before. The whole thing has me a bit puzzled. With the exception of suspension (our loaner was equipped with Toyota's Kinetic Dynamic Suspension System) and tires, this TRD Off-Road Premium 4Runner should have handled these roads like the TRD Pro.
Conclusion:
Despite being puzzled by the skidding issue, I enjoyed my time driving the 2018 TRD Off-Road Premium 4Runner. The question isn't whether I recommend the 2018 4Runner to friends. The truth is, I have. The real question that should be asked is, "Which 4Runner should you buy, the TRD Off-Road Premium or the TRD Pro?" Jumping up to the TRD Pro will cost you an added $3,200 (based on trim-level base prices) and limited availability. If it were me, I would stick with the non-KDSS TRD Off-Road Premium 4Runner and use the $3,200 savings on upgraded tires and suspension.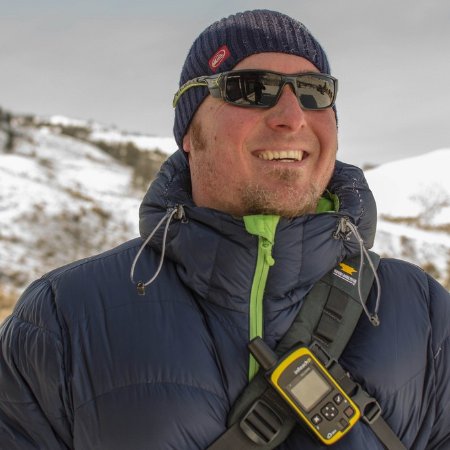 Beau Johnston
is an engineer, writer, and photographer who is dedicated to proving you can find a balance between work and life. He is the Co-Founder and Publisher of
Living Overland
and a member of the Rocky Mountain Automotive Press. When he isn't working, you can find him exploring National Parks, fly fishing, and camping with his wife (
Krista
) and their two dogs.
___________________________



If you found this review helpful, please consider using one of the affiliate links below. The price is the same for you, but a small percentage of the purchase price goes to us, which helps keep this site going. Thank you!